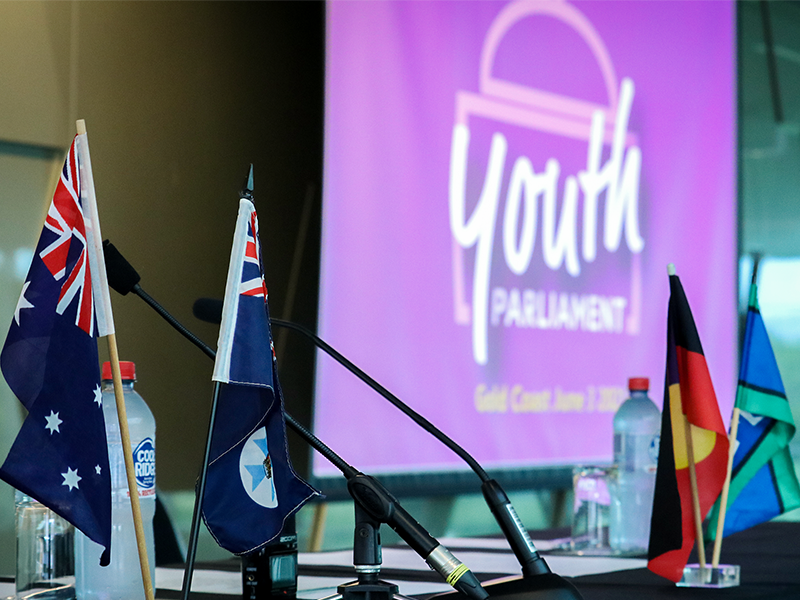 Youth Parliaments provide the opportunity for school students to serve as "Youth Members" and gain a hands-on understanding of Queensland's parliamentary processes.

Youth Parliament programs see students introduce and then debate a mock Bill or motion. When possible, the content of the Bill or motion will reflect topical issues of interest to Queensland students.

Youth Parliaments also include an Adjournment Debate which allows youth members the opportunity to publicly debate issues of specific interest to them.

The Speaker of the Parliament and other Members of Parliament usually preside over each Youth Parliament to ensure that debates are conducted in accordance with parliamentary practice.

Youth Parliaments are conducted as half-day events at Parliament House in Brisbane and in regional Queensland locations.